Chris Del Mar, Facebook chiro and the 'killer' inhalers: AusDoc stories of the year
A review of three of the big stories of 2019
The countdown continues.
Is the blue inhaler, that medicine cabinet regular, making its last gasp? And should 'sticks that go click' ever be used on newborn babies?
---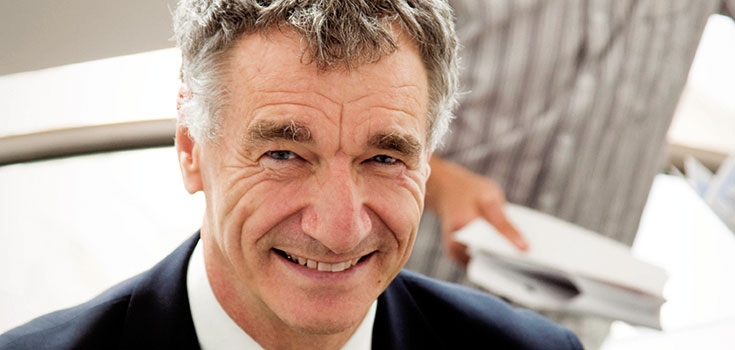 Number 9: General practice rallies to one of its best-loved and most respected colleagues
The year had barely begun when the GP community was shocked by news that one of its best-known members was fighting for his life after almost drowning on the Gold Coast.
Professor Chris Del Mar had been surfing before work in February when he was pulled from the water, face down, and taken to hospital in critical condition, having broken his C1 and C2 vertebrae.
The Bond University public health professor and internationally recognised respiratory viruses and evidence-based medicine expert spent more than three months in intensive care at a Brisbane hospital.
He was then transferred to the hospital's spinal rehabilitation unit, where he is still under care.
The family was overwhelmed by offers of help, so, in June, one of his university colleagues Dr Laura Desha (PhD) launched a fundraising campaign to better direct the goodwill.
Called 'Help bring Chris home', it ignited an outpouring of support with donations to fund extensive home modifications, costly equipment and ongoing care for the respected professor, who is ineligible for NDIS funding because of his age.
There were also hundreds of heartfelt messages of best wishes and thanks, noting Professor Del Mar's enormous contributions to medicine, influence on budding medical careers and kindness to others.
One message, also addressed to his wife, Professor Tammy Hoffman, said: "Chris and Tammy, you have been constantly in my thoughts since I heard about the accident. You are two of the most intelligent, generous, passionate, dedicated and welcoming people I know.
"I hope you are able to get the support you need to continue to live inspiring lives together."
In response, Professor Del Mar said he was overwhelmed and humbled by the support.
Modifications to his home have since been completed, with the family now focused on sorting out his care arrangements and purchasing a modified vehicle.
He is hoping to be discharged from hospital early in the new year.
Donations can be made through the GoFundMe website.
---

Number 8: Chiros turned upside down over Facebook manipulation
Chiropractors dalliances with fringe interventions continued. In February, a Facebook video emerged showing Andrew Arnold dangling a two-week-old baby upside-down by its ankle.
He then turns the baby on to its front and uses his thumbs to push down on the baby's tailbone, which he explains is about "moving the cerebrospinal fluid".
He also applied the Activator device to the child — known in the medical profession as the 'stick that goes click', because that is apparently the extent of its therapeutic benefit.
The problem for Mr Arnold was that his performance was seen by Victorian Minister for Health Jenny Mikakos.
"The video image of a two-week-old infant being held upside-down while crying hysterically and having both their neck and their spine manipulated was extremely disturbing to me," she told reporters.
"I was very upset after watching it."
Mr Arnold was subsequently suspended from treating children under 12 under the AHPRA's emergency powers.
Ms Mikakos also commissioned an independent review by Safer Care Victoria into the efficacy and safety of spinal manipulation in children under 12.
And, in a further move, the Chiropractic Board of Australia also introduced an interim ban on chiropractors performing spinal manipulation to treat children under two.
The results of the review was published in October. It ran to 200 pages and found very limited evidence to support chiropractic spinal manipulation — even for the treatment of lower back pain.
"The major finding of this review is that the evidence base for spinal manipulation in children is very poor."
No studies had been performed in Australia and a "comprehensive review of the literature" failed to identify any strong evidence for the effectiveness of spinal manipulation for a variety of conditions for which children are widely offered chiropractic manipulations.
"These conditions included colic, enuresis, back/neck pain, headache, asthma, otitis media, cerebral palsy, hyperactivity and torticollis."
Rather than a blanket ban, however, on chiropractic treatment of children, it recommended that practitioners "should not" use spinal manipulation to treat children under 12 for issues like colic and bed wetting or to boost "general wellness".
Neither the Victorian Government nor the Chiropractic Board of Australia are yet to act on the findings.
---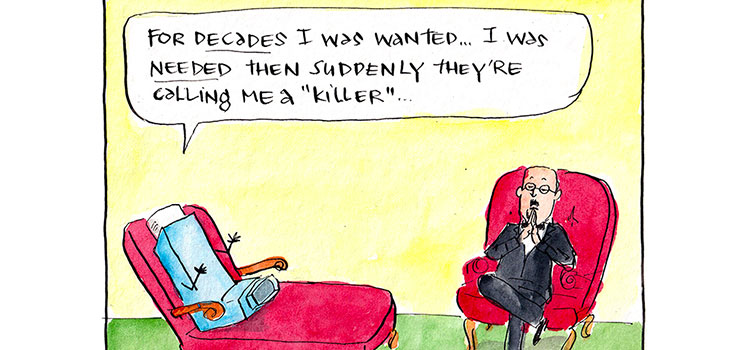 Number 7: Are blue inhalers really serial killers?
This year, UK respiratory physician Professor Andrew Bush made arguably the most tabloid-like statement to ever pass the peer review process of a Lancet journal by declaring the blue inhaler was a "killer".
His accusation followed the results of a 52-week multi-centre trial, which suggested that patients using combination budesonide-formoterol (Symbicort) as needed have fewer severe asthma attacks than those who are on SABAs alone or those on SABAs plus maintenance therapy.
"The medical community has notably failed to convince patients to regularly take inhaled medication, and there is no sign that this issue will change," Professor Bush, a paediatric respiratory medicine physician who states he has no conflicts of interest, wrote in Lancet Respiratory Medicine.
"The blue inhaler is a killer; numerous asthma deaths occur in those who are using SABA for relief in increasing quantities but not using inhaled corticosteroids."
The National Asthma Council Australia is still considering whether to alter its guidelines in line with this view.
However, in July, the TGA announced it was extending the inhaler's indication to cover all asthma severities, seemingly clearing the road for it to usurp the role of salbutamol.
But the bigger question asked this year was whether budesonide-formoterol in the form of Symbicort should be PBS-listed as a first-line therapy for mild asthma.
So far, the PBAC has refused. It appeared, initially, that the issue might've been linked with the potential costs given the number of patients with mild asthma.
But reasons published in November reveal the PBAC was questioning the clinical argument behind the calls for change.
It claimed there was a lack of data on its efficacy among treatment-naive patients and that the two-in-one inhaler may be less effective than persuading patients to adhere to their separate reliever and preventer regimen.
AstraZeneca, the sponsors of Symbicort, which has resubmitted its application to the PBAC, argued it was difficult to find treatment-naive patients in Australia because SABAs were easily accessible OTC.
---
Next: the countdown continues with Dr Charlie Teo and the fate of the 40-minute MBS care plan
Illustration by Fiona Katauskas